YEAR ONE
August 2006
SOPA shows up online at www.sopa.dk. Eight artists are on the roster - and have yet to release anything on SOPA.

January 2007
The very first SOPA releases: Nils Gröndahl (of Under Byen) and Marzipan Marzipan. Danish reviewers and national radio welcome them.



April 2007
American writer Kurt Vonnegut dies. He inspired the name of SOPA.

May 2007
The very first SOPA NIGHT is held at the venue Ausland in Berlin. Performers: 9 (with Marzipan Marzipan), Agata & Me, Capt. Daydream (DJ), KURvE and Animallovers.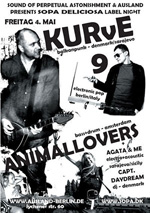 July 2007
SOPA is mentioned as one of the new "labels to watch" in one of the opening speeches at the Spot Festival. Oddly enough, despite several applications over the years, the bookers at the festival still have not found it necessary to put SOPA artists on the programme.
YEAR TWO
August 2007
The second SOPA NIGHT goes down at Rumstativ during the Aarhus Festival Week. Performing: A.K. Hansn & The Empty House, Nils Gröndahl & Oliver Hoiness, Agata & Me, Capt. Daydream (DJ) and Plastic Society.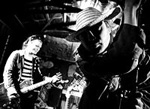 December 2007
Two more SOPA cds are released: "Eponymous" by 9 and the massive two-disc "SOPA DELICIOSA" compilation (which gathers great momentum and attention from music writers and listeners).
A release party is held at Huset in Copenhagen. Performers: Girls Love Rallie, Capt. Daydream (DJ) and Konrad Korabiewski.




January 2008
SOPA welcomes Agata & Me onboard the artist roster.
Marzipan Marzipan's "The Love Song" from "SOPA DELICIOSA" enters the Elektriske Barometer indie chart on Danish national radio DR and stays there for three weeks.



March 2008
SOPA releases Agata & Me's "Overnite EP" which is very well received.



April 2008
SOPA NIGHTs number three and four are held in Næstved (9, Girls Love Rallie, Capt. Daydream (DJ) and Polsi) and Copenhagen (9, Delay Lama, Capt. Daydream (DJ) and Spejderrobot).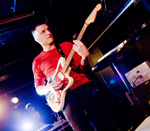 July 2008
Yet two more releases come out: Girls Love Rallie and Delay Lama. Once again the music writers like what they hear.
Geiger reviews a bunch of cds and says of SOPA: "In the course of relatively short time it has developed into a significant player on the Danish indie- and experimental scene."




YEAR THREE
August 2008
SOPA along with Little Maps present the "Berlin Invasion" tour featuring Jasmina Maschina and Golden Diskó Ship at venues in Denmark, Sweden and Germany.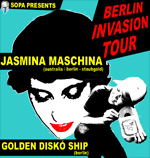 October 2008
SOPA release the compilation "SOPA CURIOSA". Great reviews once again.



April 2009
9 is getting the music video for "Delay" show on Italian MTV.


May 2009
French radio programme Rockomondo broadcasts a "SOPA Special" (mp3).


YEAR FOUR
November 2009
SOPA NIGHTS number five and six are held in Aarhus and Aalborg. Performing both places are Marzipan Marzipan, Capt. Daydream (DJ) and Sister Chain & Brother John. In Aarhus Agata & Me and A.K. Hansn & The Five Orange Pips are also on the programme.
The compilation EP "SOPA EXCLUSIVO" is released to coincide with the concerts.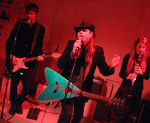 June 2010
SOPA presents A.K. Hansn & The Old Shoscombe Place, Agata & Me and Capt. Daydream (DJ) onboard the ship MS Stubnitz in the Aarhus harbour.


YEAR FIVE
February 2011
SOPA welcomes Sister Chain & Brother John to join the SOPA crowd. A mini-tour in Denmark with shows in Aarhus and Copenhagen is put on.


August 2011
SOPA turns 5 years old and moves towards also providing its entire catalogue as download on Bandcamp.
"SOPA Cinco" - a year 5 retrospective anniversary compilation - is released as download on Bandcamp.
A "5 year birthday bash" is held at HeadQuarters in Aarhus. Performers: Marzipan Marzipan, Agata & Me, A.K. Hansn, Bjarke Svendsen (DJ) and others.
YEAR SIX
The shape of things to come...
In the fall of 2011 the second album of Girls Love Rallie called "Son Of Rock'n'Roll" is released on cd.
Sister Chain & Brother John also release their second album (their first on SOPA). It's called "The Androgyne Show" and is a 100% analogue production. Recorded on tape and transfered directly to LP without any digital processes.